This aluminum frame Toilet Support Frame provides support for the user as he descends from the toilet seat or stands up. Toilet Support Frames are devices that make getting on and off the toilet easier, safer, and more comfortable. They prevent falls and provide stability for people with limited mobility, strength or balance problems. Toilet safety rails are also useful if you have vision problems or are recovering from an injury or surgery.
Toilet safety rails can help you feel more confident, safe and secure, plus they can relieve stress and tension when you go from standing to sitting. Some models can be attached to the toilet or wall, while others are freestanding. Either way, you need to choose a safety rail that is safe, sturdy enough to support your weight, and easy to install.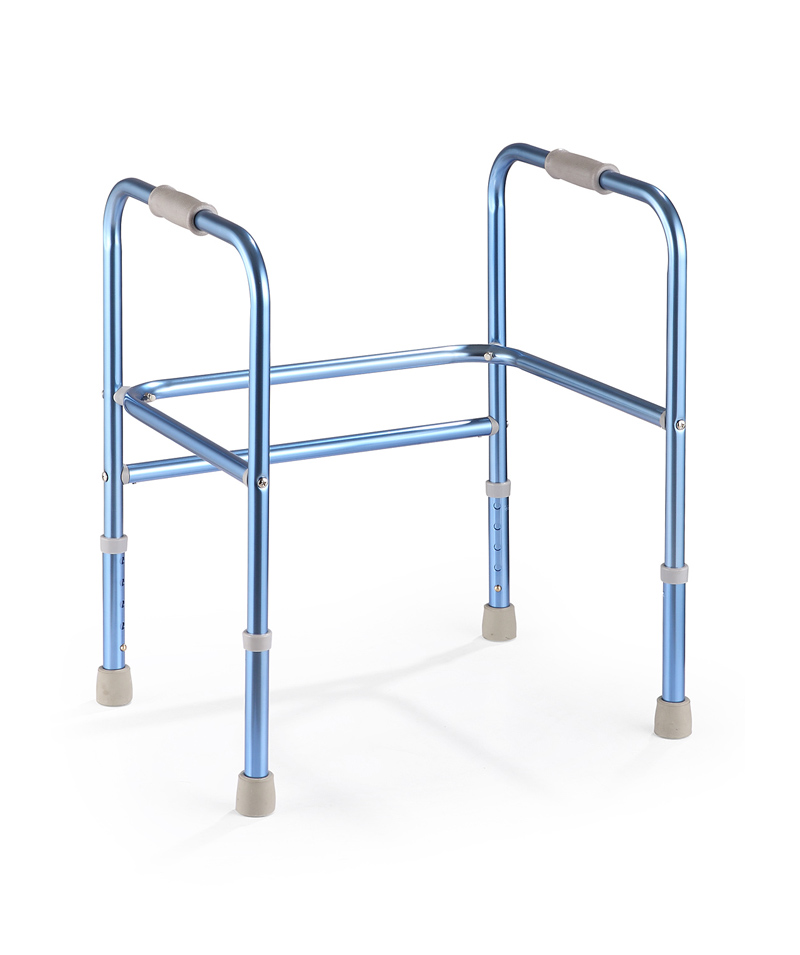 Before and after using the toilet seat, you should do a few things:
Adjust the height of the Toilet Support Frame at a time by pressing the spring button on the toilet frame leg.
Shorten or lengthen the Toilet Support Frame legs as needed.
Secure the spring button in the appropriate hole.
Make sure the height is appropriate and all legs are the same length.
Place the frame around the toilet.
The bar should be in the front with the handles on the sides.